HEXAGONE MMA announces its event in Paris, France following successful international debuts in the UAE and Germany. Ten professional bouts will be live-streamed in more than 150 countries, including the UK, USA, and Canada via DAZN.
The most anticipated bout is a catchweight clash between two experienced and renowned finishers, British UFC veteran Chris Fishgold (18-4-1), and France's Yazid Chouchane (8-3) at 73 kg.  Chris Fishgold's last four MMA fights were with the UFC where he faced notable top-tier talents, such as Calvin Kattar. Prior to that, the Liverpool native established his pedigree on the European circuit as a three-time world lightweight champion with Cage Warriors. With his high caliber grappling, Fishgold is particularly formidable on the ground and boasts an impressive 13 submission finishes across his 18 victories. 
Yazid Chouchane comes to HEXAGONE MMA off the back of a recent 46-second victory via strikes at UAE Warriors and a four-fight stint with the promotion. He also possesses significant competitive experience dating back to 2011 under 'Pankration' rules, preceding the legalization of MMA in France (in January 2020).
A second UK vs. France face-off sees British, grassroots pioneer Dean Garnett (9-2-1 ) meet Miguel Haro (9-9) in a 64kg bout at catchweight.  Also hailing from Liverpool, Garnett has gained his credentials across promotions such as Cage Warriors and Bellator, turning down an opportunity with the UFC to meet Magomed Magomedov at ACB. His last victory was over Cage Warriors Bantamweight champion Dominique Wooding. Also, a renowned coach, one of Garnett's best-known protegees is UK UFC signee Muhammad Mokaev.
The night's headline spot is taken by the former judo world champion, Laëtitia Blot (4-0) as she defends her flyweight world title against Lithuanian striker Ernesta Kareckaite (3-0). Among the four women's bouts on the card, other upcoming talents to watch are Eva Dourthe (5-5) who faces returning Bellator veteran Stephanie Ielo Page (7-4-0); and the promising Nora Cornolle (3-1) matched against Brazil's Priscila de Souza (12-10).  While Dourthe won the very first European Beatdown women's belt and has ten fights to her name, Cornolle is an excellent judoka and Muay Thai world medallist from a military background, who is on a three-fight win streak. Her last outing with UAE Warriors saw her finish with a magnificent ground-and-pound sequence.
Another notable match-up sees Romain Debienne, on a three-fight winning streak, face the Brazilian Victor Verchere, who has fought at Bellator in Paris, both making their HEXAGONE MMA debuts.
See below for the full fight card.
HEXAGONE MMA 6: FIGHT CARD
World Flyweight CHAMPIONSHIP – Women's 56.7kg:
Laetitia Blot (4-0-1, France) vs. Ernesta Kareckaite (3-0-1, Lithuania)
Men's Catchweight 73kg:
Chris Fishgold (18-4-1,UK) vs. Yazid Chouchane (8-3, France)
Men's Catchweight 64kg:
Dean Garnett (9-2-1, UK) v.s Miguel Haro (9-9, France)
Men's Welterweight 77.1kg:
Romain Debienne (7-4, France) vs. Victor Verchere (6-2, Brazil)
Women's Strawweight -52.2kg:
Stephanie Ielo Page (7-4, France ) vs. Eva Dourthe (5-5, France)
Men's Middleweight -83.9kg:
Matthieu Letho (3-2, France) VS Tobiasz Lewandowski (2-2, Poland)
Women's Bantamweight -61.2kg:
Nora Cornolle (3-1, France) vs. Priscila de Souza (12-10, Brazil)
Men's Light Heavyweight -93.0kg:
Damien Losco Remy (3-1, France) vs. Martin Horsky (3-4, Czech Republic)
Men's Lightweight -70.3kg:
Wilson Varela (6-5, Portugal) vs. Kacper Brozdziak (4-3, Poland)
Men's Lightweight – 70.3kg:
Parwaiz Arabzai (4-2, Afghanistan) vs. Nika Kobaxidze (1-2, Georgia)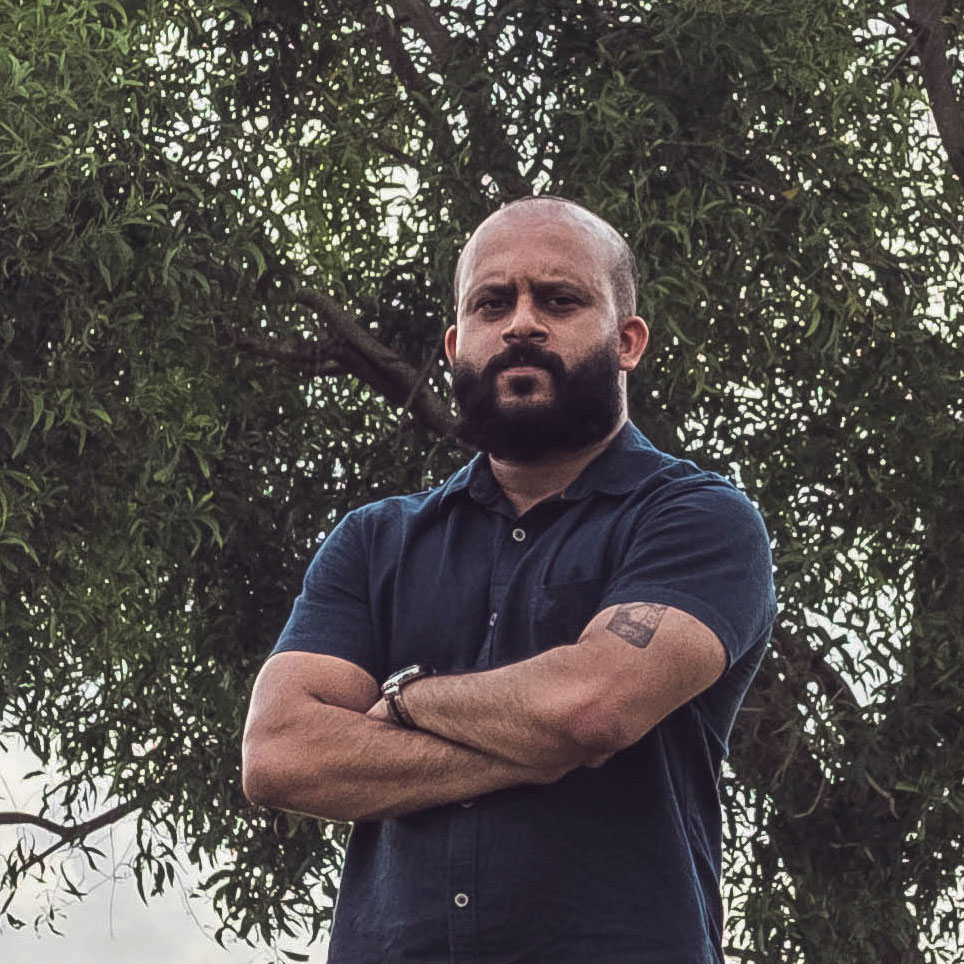 Hari Bhagirath is the former Chief Creative Officer at BRAVE Combat Federation. Currently, he heads Strategic Relations and Financial Communication for a major Fortune 100 organization. He is also the co-founder of Totem Capital, a private wealth management initiative.
Comments
comments